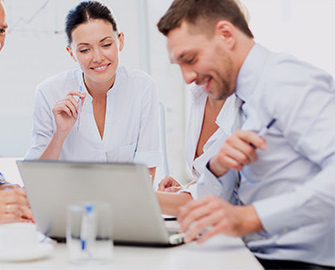 Jerry A. Edinger, Chairman, President, CEO
Customer Service Delivery Platform Corporation (CSDP)
CDSP is a Service Relationship Management (SRM™) company that automates end-to-end service functions of organizations to transform them from cost centers to revenue generators. As the President and CEO, Jerry A. Edinger knew that his company could benefit from a more hands-on, day-to-day accounting approach. Charged with finding the right accounting partner, Edinger selected The Steadfast Group to do month-end financial review and provide him with timely monthly reports to gain the visibility he needed to assess the health of his business. Now, after a relationship begun in 2011 with The Steadfast Group playing an instrumental role in a successful IRS audit, CDSP now has timely access to the right monthly reports to make informed business decisions. In addition, The Steadfast Group has streamlined and shortened the month-end close process while fluidly communicating with tax CPAs.